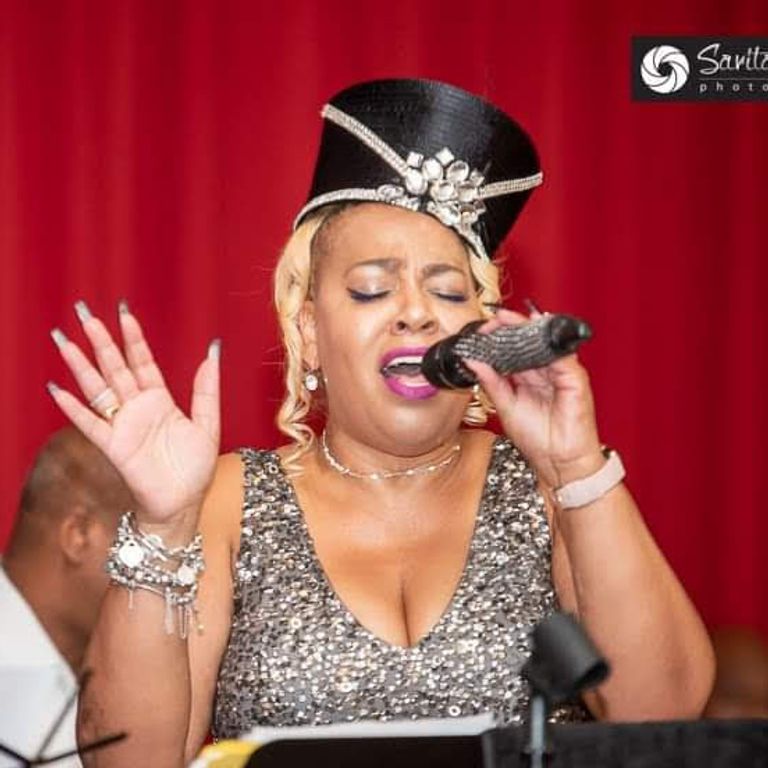 "Artist, Diva, Virtuoso, Mary Cross... is a confident, distinctive, impressive, dynamic vocalist and talent. To experience her performance is to have a heart warming, thought provoking, meaningful exposure to brilliance.  
To see her natural, and original stylings to any song she performs is to watch a masterpiece being shaped! Mary's vocals are clear, stylish, memorable, strong and dynamic. 
Mary is the total package, she's beautiful, captivating, dynamic, and soulful. She's a powerful vocalist and personality. I look forward to any opportunity to see and experience the incredible stylings of Mary Cross!" 
Max G., Sicklerville, NJ 
"

We were fortunate to attend an evening of music with Mary Cross in June. Not only was there a great variety of music types, but she gave her unique spin to old classics and new tunes. She is very talented, and was accompanied by very gifted musicians. She only got stronger as the night progressed, and seemed to pull the audience into her performance. A delightful evening, and one we hope to experience again. "
— Dr. Jennifer Kozar and Dr. Janusz Godyn  Executive Producers of Mandragora Tango "Barrio Longfellow"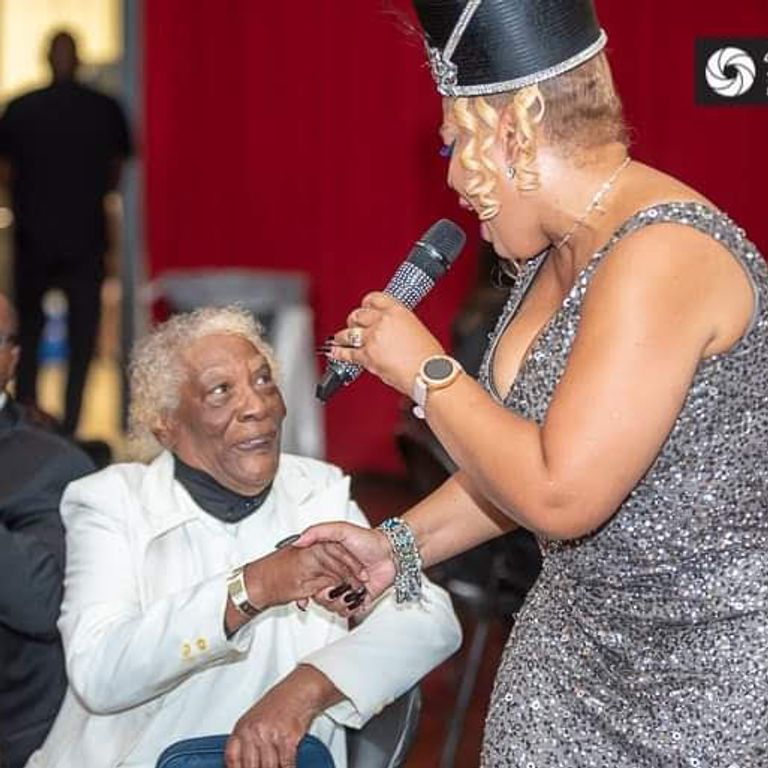 I would like to give a review on Mrs. Mary Cross' performance of singing.   I have been in her company for performances on numerous occasions.  She has ministered during church services, weddings and funerals. Whatever the event,  Mrs. Cross is very professional and very prompt. 
Mrs. Cross has excellent delivery of her gift of song.  Her voice, demeanor, stage presence and her beautiful Spirit really get and keep the attention of the listener.  I have witnessed and experienced her moving voice tugs at heart strings as she sings from the depth of her Soul when rendering a selection that is both calm and soothing. 
She is very articulate and has an amazing voice, Mrs. Cross sung at my sisters funeral and she had a very soothing voice, my family and I was so grateful for her to assist us during our time of grief. 
Mrs Cross voice in church is amazing, she is always so well dressed and her appearance and spirit is great, She is totally anointed. Mrs. Cross does great with music or without music she is a great songstress. 
- Pamela England, NC
"

KIND AND GENEROUS, WITH A BIG HEART AND AWESOME TALENT!   I FIRST MET MARY CROSS WHEN SHE CONTACTED ME TO PERFORM AT MY FORMER JAZZ SALON, WHICH WAS A MONTHLY SERIES OF LIVE VOLUNTEER PERFORMANCES.   FROM HER FIRST SONG TO THE LAST, BACKED UP BY AN INCREDIBLE BAND, MARY CAPTIVATED THE AUDIENCE WITH EXCEPTIONAL VOCAL STYLINGS AND LITERALLY BROUGHT THE HOUSE DOWN!  THIS DIVA CAN SING!   I WILL ALWAYS BE A MARY CROSS FAN AND SUPPORTER, AND ESPECIALLY APPRECIATE HOW MARY GIVES BACK TO THE COMMUNITY AS SHE DID WITH SHARING HER TALENT AT THE JAZZ SALON.  THANK YOU GRACIOUS LADY, AND I LOOK FORWARD TO SEEING YOU PERFORM AGAIN!   ELLEANOR JEAN HENDLEY LLC OFFERS A DIVERSITY OF CREATIVE PROGRAMS AND INNOVATIVE PRODUCTS TO EDUCATE, ENRICH, AND EMPOWER GIRLS AND COMMUNITIES.   " - Elleanor Jean Hendley
"Mary Cross is an awesome singer. Not only does she have the voice, but her stage presence captivates you before she even opens her mouth. She always solicits her audience to "feel the groove" with her which makes her performance that much more exciting. Her talent is just as big as her heart. I look forward to attending more of her shows in the future! " 
- Breeanna D., Atco, NJ 
When I first heard Mary Cross Minister in song, I was in the tenor section thinking did someone record this, because we need to send it to Motown.  Her voice range and command of the audience had everyone on their feet.  To hear Mrs. Cross sing is always a special treat!  
- George B., Denver CO 
Mary Cross and her band put on an amazing show. Her voice and presence on the stage left me feeling calm, peaceful, and excited all at one time. The choice of songs suited her voice and range which left the audience mesmerized. Her interaction with the crown left us engaged during the show. The band puts on an excellent intermission show with current songs and music. I completely enjoyed the two performances that I have attended and look forward to her upcoming show.  
- Montrea A., NJ 
I have had the experience of attending two of Mary's performances and both times I was captivated by her vocal talent, stage presence and delivery.  Mary ensures that her audience is engaged not only with your vocal range but also with ability to take what some artists may find difficult and present with ease.  Her Phyllis Hyman set would make Phyllis proud and for those of us who enjoyed the late Ms. Hyman, we had only to close our eyes and imagine she was with us.   Mary's beautiful smile and physical presence complete her performance.  She works extremely hard to give the audience their money's worth.   

- Marguerite H., NJ 
"

I've had the privilege and honor of working with Mary Cross in both the house worship and a few recent performances this past summer and let me tell you she brings the house down, with her unique voice and her approach to jazz and renditions of R&B music is impeccable...If you haven't heard Mary you need too! "
— - Dave Y. - Phila, PA 
"What can you say about Mary other than she is a perfectionist towards whatever she sets her sites on; even at a young age in the old neighborhood and surprisingly during those times I never knew that she had a voice of an angel; until I heard her for the very first time, 40 years later.  
 From that day forward, I heard Mary's voice (vocal instrument), I became a fan and every song I have listened to her sing since, has never been a disappointment. 
 The music genres she sings are timeless classics.  True vocal tone and clear diction, a reminder of days gone by of artists that rely on their natural gift, rather than electronic hocus-pocus.  I cannot remember the last time I felt impressed about an artist's music, especially one who embodies classic soul, jazz, R&B and gospel. 
 I hear in her quality vocals such clarity that reminds me of Phyllis, Sarah, Nina, Etta and the songbird Minnie, those whom I believe from the heavens give her musical interpretations a decisive endorsement of approval. 
 Yes, Ms. Cross is a real talent, and I am blessed to have the pleasure to enjoy hearing her on this side of glory."
 Agape, Orlando C. South Jersey